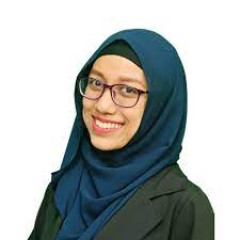 Putri Syifa Amalia, M.Sc
Biografi
3
Penelitian
0
Pengabdian Masyarakat
Penelitian
Tanggal Publikasi: 1 Jan 2019
DOES BLENDING ISLAMIC FINANCE AND IMPACT INVESTING NEED A SPECIALLY TAILORED MANAGEMENT FRAMEWORK?
The discourse in integrating social and financial functions of Islamic financial institution has emerged as an intellectual critique since the practice of Islamic finance has arguably deviated from the moral expectation of Islamic economy. This argument is further supported by the advent of the interest of combining Islamic finance with impact investing, which should have been in the endogenous facet if Islamic finance since its very beginning. We found several of research papers with theories that Islamic financial and economic institutions, as distinct organisations, require a distinct management framework to be able to achieve their multidimensional purposes. This paper argues that a hybrid organisational management framework could be the most appropriate existing framework to be utilized regarding mission drifts and dysfunctional effects that might happen within such organisations. Hence, this paper provides notions for leaders to develop hybrid organisation culture in terms of time needed for leaders to develop selective criterion in hiring, different types of organisational structures, and the need of a new set of parameters.
Penelitian
Tanggal Publikasi: 22 Des 2022
THE INFLUENCE OF INTELLECTUAL CAPITAL AND SHARIA COMPLIANCE ON ISLAMIC BANKS FINANCIAL PERFORMANCE IN SOUTHEAST ASIA
This study examines the effects of Intellectual Capital (IC) and its components (capital employee, human capital, and structural capital) and Sharia Compliance on Islamic banks' financial performance in Southeast Asia. The value-added intellectual coefficient (VAIC) approach developed by Pulic (1998) is used to determine the IC performance of 30 Islamic banks for the years 2018, 2019, and 2020. The study reveals that human capital and structural capital significantly affect Islamic banks' financial performance. However, this study fails to demonstrate that VAIC, capital employed, and sharia compliance affect Islamic banks' financial performance. This study contributes to enriching the Islamic economy and finance literature because only a few studies test the factors affecting the Islamic banks' financial performance in Southeast Asia.
Penelitian
Tanggal Publikasi: 22 Des 2022
Conceptualizing Zakat Institutions within the Framework of Hybrid Organizations
Historically, zakah institution was only run by the state, which was indeed managed under the state or public logic. On the other hand, we are now in the era of 'civic society', where the 'bureaucratic decline' emphasized the incapability of the state to be an efficient actor of development (Bawole, Ibrahim, Hossain, & Mensah, 2017; Hirschmann, 1999). The role of non-state actors is increasingly important to be the better development engines. The fact as mentioned earlier has put these non-state actors of development, including zakah institutions, in a dilemma between two institutional logics: market or commercial logic and public or social logics (Schröer & Jäger, 2015). These institutions must face distinct problems which do not occur in a conventional single-logic organization. They regularly need to deal with the conflict between two logics, financial or social logic